2017 and Beyond
Marketing Toolbox Package
$50,000
Now $1,999
NEHPBA Member Discount: -$500
Only $1,499
SIGN UP
LEARN MORE
2017 and Beyond
Marketing Toolbox Package
$50,000
Now $1,999
NEHPBA Member Discount: -$500
Only $1,499
About NEHPBA's Marketing Toolbox
Most hearth dealers rely on the traditional marketing efforts that they have been using for the past 20 years such as print, yellow pages, billboards, radio and TV. While these media channels still have value, their effectiveness has decreased when used on their own and without an overall strategy.
In the past, marketing efforts have been reactive. Messaging was primarily based on wood and pellet as an alternative to the high cost of propane, electric, or oil. Today's lower cost for these fuels make that message ineffective because it does not resonate with buyers as filling a need. This messaging was designed to promote a product rather than promoting your brand.
Technological advances such as digital marketing, have opened up new opportunities that we, as an industry, need to get up to speed on in order to thrive. Most retailers have little if any knowledge of digital marketing, which has become an important tool in targeted advertising.
In addition, some retailers are using poor quality assets that could reflect badly on their company. These assets were developed based on price rather than quality, resulting in poor results and a waste of money.
Retailers have an opportunity to implement an overall marketing strategy that will be in step with the current market conditions. This includes being aware of current demographics and what will motivate the target customer to buy.
So where do you start? You could...
Develop a working relationship with a marketing company that will assist you in developing and integrating a marketing plan that uses both traditional and digital elements to promote your brand as a primary objective.
Develop a working knowledge of digital marketing as it relates to your website, digital advertising, and social media marketing/advertising.
Develop messaging relevant to market conditions to stimulate interest and attract new business.
Spend the money to develop quality assets that are representative of your brand and the products you sell.
You might be thinking, Wait, I have to do all of that AND run my business?
If these new strategies sound overwhelming or out of your budget range, we have a solution. The NEHPBA marketing toolbox provides quality assets that are cost effective and that compliment your current promotional or product specific advertising.
Rather than focusing your time, energy and dollars on costly market research and expensive commercial spot development, you can utilize the NEHPBA marketing toolbox and get quality assets that bring attention to the hearth and patio industry.
With the assistance of NEHPBA and the marketing toolbox, you can overcome all of the obstacles that have kept you from moving ahead whether learning curve, cost, or time, leaving you the time and energy you need to do what you do best, which is run your business and sell hearth products.
Trying to do any or all of the above on your own would be overwhelming not to mention expensive. As a member of an organization of common interests, there is strength in numbers and we can be stronger together. Your membership buys you much more than the cost of the benefits.
NEHPBA has relationships with marketing companies that have experience in the hearth business and we can recommend them to members.
NEHPBA can help by providing training at our annual meetings, bringing experts in the field to speak about these topics.
NEHPBA has worked with seasoned veterans in the hearth industry to develop current messaging based on market research.
NEHPBA has invested $50,000 to develop assets that can then be distributed to retailers at a fraction of the cost of developing them solo.
Making the transition from the old way of marketing to the new, involves change. While hard and challenging at times, change is necessary to maintain your business' viability and make a profit. NEHPBA will be there with you to make these new marketing strategies work for you.
50/50 Co-Op Support

100%

Industry Standard Media Placement

100%

Traditional + Digital Integration

100%

Exclusive NEHPBA Member Discount

100%
The Current 2017 Marketing Asset Package Is Complete And Ready For Purchase And Use.
The NEHPBA marketing tool box is an ongoing program that we are providing to members at a rate far below what each individual member could produce solo. Our goal is to develop an array of marketing assets that will be used by all members across all platforms to better market hearth and patio products. New elements will be added to the toolbox on an annual basis. We have a small group of seasoned industry veterans already working on the 2018 program. If you have ideas for content and messaging, please feel free to send your ideas to Brenda at NEHPBA and she will forward them to the tool box committee, This is a market driven project and your input is vital to creating materials that resonate with your audience.
High Quality Television Commercials
Engaging Targeted Digital Ads
Industry Standard Marketing Connections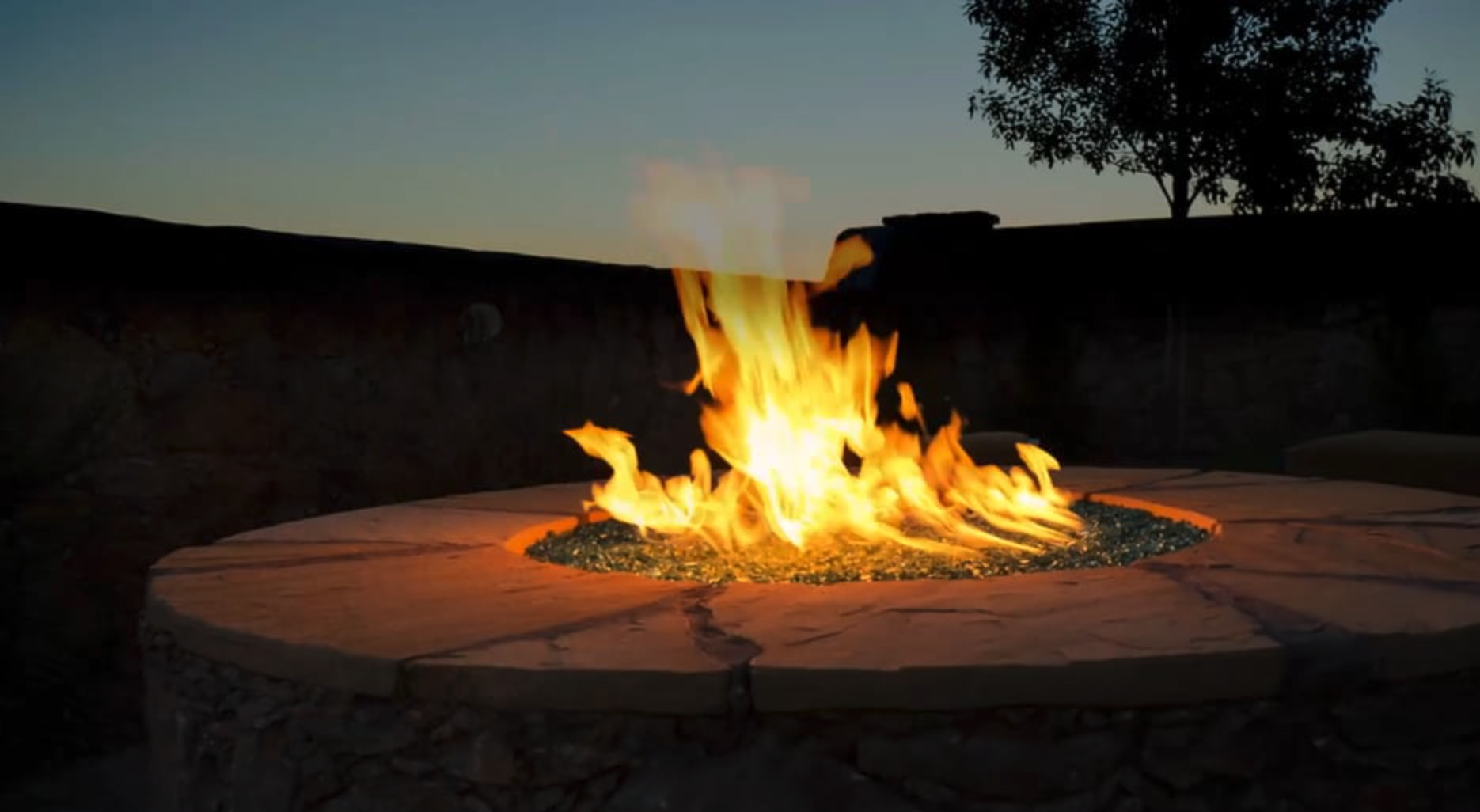 Phase One
The Marketing Toolbox focuses on:
Television and digital ads, meeting the needs of common media buys by our member dealers.
Concept creation, scripting, and complete production of 30-second TV commercials.
Design of corresponding online advertising sets for display placements.
8-second tag lines with dealer and manufacturer logo.
Step 1
Speakers will be at the Annual Meeting in July in Albany to help you through this learning curve.
Step 2
On the traditional advertising side, NEHPBA has covered the cost of production of 30-second high-definition TV commercials valued at $50,000. These commercials are complete with new messaging to stimulate customer response based on emotional desire for hearth products rather than a need for them based on high energy costs. As a NEHPBA member, you will receive a $500 discount on the 2017 content package.
Step 3
If you do not have an existing relationship with a marketing company, NEHPBA is partnering with 2 placement companies to assist in both you traditional and digital placement.
Frequently Asked Questions
Here you will find answers to questions that other hearth and patio dealers have asked about the marketing toolbox. If you have a question that is not answered here, please submit your question and we will post an answer in a timely manner. We strive to make the marketing toolbox user friendly and easily understood. Please do not hesitate to ask any and all questions about how to use the marketing toolbox to market your business.
What Do I Receive When I Sign Up?
By signing up for the NEHPBA Marketing Toolbox, you will receive four professionally produced and tagged commercial spots, along with a branded set of industry standard marketing banners for digital advertising.
Submitting your company's information with payment by the first week of the month guarantees that you will receive your professional marketing materials by the last week of the month.
What Happens After I Sign Up?
Your Dealer information will be forwarded to the production company for your TV commercials and Digital materials to be tagged out with your business information. When the materials are complete, proofs will be delivered to you for final review and approval before the assets are delivered to the media placement agency.
Can I Purchase The Hearth Dealer Marketing Toolbox If I Am Not A Member Of NEHPBA?
Yes. The price is $1,999 and includes the current year membership in NEHPBA (for businesses in NY or New England). Please contact NEHPBA at 603-669-2740 ext 102 for more information. Membership in NEHPBA must remain current in order to participate in the Hearth Dealer Marketing Toolbox program.
Where Can I Preview The Assets Relating To This Program?
Visit our Contact page and your request will be forwarded to the NEHPBA Marketing Toolbox. Your inquiry will be responded to promptly.
I'm A Member Of Another HPBA Affiliate. Am I Eligible To Purchase The Hearth Dealer Marketing Toolbox?
Yes. Proof of your current HPBA affiliate membership must be provided to receive a member discount. You make your purchase through NEHPBA just like NEHPBA members at member price. Some other regional affiliates may be offering the program to their affiliate members in the near future. Contact your local affiliate to see if they are currently offering this program before signing up through NEHPBA.
How Are The Marketing Materials Tagged With My Company's Information?
When you join the NEHPBA Marketing Toolbox via our Sign-Up form, you provide us with your company logo and information. We archive these files and incorporate them into the creative assets during production.
Can I Add Or Change The TV Commercials In Any Way?
No, to preserve the impact of the content, we have decided that using the same voice for the tag outs make the product more homogeneous over the entire 30 seconds, going forward in phase 2 we may have other options for 2018.
Can I Edit Or Change The Digital Ad Sets?
The ad set can undergo basic modifications by your marketing company (such as Co-op logo changes or text ribbons), but the fundamental design of the banners we supply can not be modified without rebuilding.
How Long May I Use These Assets?
The assets are yours to keep and use as long as you like, you own them.
Will NEHPBA Be Developing New Assets In The Future?
Yes, The NEHPBA marketing tool box is a long term, ongoing project. Each year we will be developing new assets, each year you will be able to purchase these new assets. We are starting work on the 2018 asset package soon. We welcome suggestions for assets that the members want.
What Are The Technical Requirements For Dealer Logos?
A hi-resolution EPS, PDF or TIFF is required for digital formatting in a way that is used for industry standard quality resolution. Anything low-resolution with pixellate and cause quality assurance issues as well as visibility issues with your marketing assets. When uploading assets to us via the sign-up form, or transferring logos to us via e-mail, please keep this filesize below 10MB. If your file is over 10MB, please provide a transfer or download link. (Dropbox, Hightail..etc)
Are These TV Commercials Approved For Co-Op Reimbursement?
These commercials do not meet the basic requirements for most manufacturers coop reimbursement. However, many manufacturers have reviewed the content of these commercials and have approved them due to the high quality and generic content. We have listed the manufacturers that have given written approval for coop reimbursement.
How Many Manufacturers Can I Select For To Be Included In My Tag Outs?
You can select up to 3 manufacturers. If you are not using coop, you do not have to use any.
Where Do I Get The Manufacturers Logos For My Tag Outs?
NEHPBA has reached out to manufacturers for their logos in the HD format we require for the high quality product we are offering. We have included a list of the manufacturer logos we have received on our dealer information form.
What If The Manufacturer I Want To Use Is Not In Your List Of Manufacturers?
We have provided space for you to write in up to 3 manufacturers that you want to use. It is your responsibility to contact these manufacturers and request that they send NEHPBA proper high definition logos and their coop reimbursement approval in writing if they want to be added to our list.
What Am I Getting For My Money?
You will receive 4 unique high definition TV commercials tagged out with your personal store information. You will also receive a complete set of digital ad sets in the most common sizes also tagged out with your store information. These assets were developed and produced by NEHPBA at a cost of $50,000
How Do I Pay For The Hearth Dealer Marketing Toolbox?
You must sign up for the program first and provide some information. There is a "SIGN UP" button at both the top and bottom of this site. Click on it, and it will bring you to a form that will be used for personalizing your ad sets and commercial spots. When done, click submit and you will be routed to the NEHPBA online store where you may complete your purchase of the program.
What Payment Types Do You Accept?
At the NEHPBA online store, we accept Master Card, Visa or Discover. We do not accept American Express. We can accept business checks, but please be aware that this will slow the process due to wait times for checks to clear. Once payment is confirmed, we can move your purchase forward to the production stage. If you would like to pay with a check, Please contact NEHPBA at 603-669-2740 ext. 102 for more information.
Will Production Start On My Commercials Before I Pay?
No. All payments must be received by the first of the month in order for delivery of assets by the end of the same month.
Do I Need To Pay For The Personalization Of The Commercials?
No. Your purchase includes personalization of the four commercials and corresponding digital ad sets.
How Do I Use The Digital Content?
The digital ads are intended to be used as part of your overall advertising strategy. Pay-per-click (PPC), also known as cost per click (CPC), is an internet advertising model used to direct traffic to websites. The advertiser only pays when someone clicks the ad - Not to be confused with Retargeting, which uses tracking pixels that track the websites that you visit and serves ads based on that activity.
PPC advertising can be highly targeted for age, geographic location, sex, hobbies, and more, making it an extremely valuable and effective marketing tool, not to mention cost effective. PPC "display" advertisements, also known as banner ads, can also be shown on websites with related content that have agreed to show ads.
It is important that your website is designed to continue the process and drive potential customers into your store, where your staff should be ready to close the deal.
How Do I Use The TV Commercials?
The commercials are intended to be used a supplement to your existing marketing efforts. While you may be focused on offers or specials, which are important to have in the mix, the concept of the commercials is to go a step further by linking an emotional feeling with your Brand/Your Store.
Can I Have Exclusive Rights To These Assets In My Market Area?
No, the commercials were developed to be generic in nature so that they can be used by more than 1 dealer in any market area to stimulate interest in Hearth. Any marketing done in an area stimulates the market and we all benefit no matter who runs the commercial. This is why we encourage you to use these to support your existing marketing effort that promote your brand in your market.
If I Purchase The Assets, Do I Get Placement Also?
No there is not any placement included in this asset, you are responsible for purchasing your own placement in your market.
How Do I Purchase Placement For Both The Commercials And The Digital Assets?
If you have your already have a relationship with a marketing company, they will be able to help you with this. If you do not have a relationship, NEHPBA has arranged a relationship with 2 marketing companies that are familiar with this program, there information is listed below.
Who Are Our Marketing Connections?
Connecticut
Michael Lemelin, Comcast
(603) 867-2206
michael_lemelin@cable.comcast.com
Maine
Michael Lemelin, Comcast
(603) 867-2206
michael_lemelin@cable.comcast.com
Massachusetts
Michael Lemelin, Comcast
(603) 867-2206
michael_lemelin@cable.comcast.com
New Hampshire
Michael Lemelin, Comcast
(603) 867-2206
michael_lemelin@cable.comcast.com
New York
Chris O'Reilly, We Think Advertising
(518) 281-5540
chris@wethinkadvertising.com
Kurt Muhfelder, South End Media
(603) 496-4210
kurt@southendmedia.com
Rhode Island
Kurt Muhfelder, South End Media
(603) 496-4210
kurt@southendmedia.com
Vermont
Michael Lemelin, Comcast
(603) 867-2206
michael_lemelin@cable.comcast.com